Find your Home's Value

Get a free comparative market analysis of your home's value sent to you with no obligations.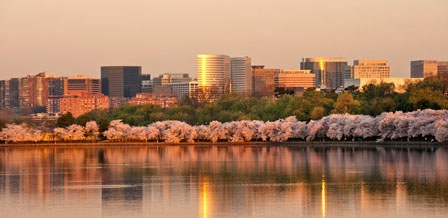 Welcome to the best resource for searching for homes in Arlington County, provided by Northern Virginia Metro Homes an experienced group of Keller Williams Realtor
A home is not a home because of its room dimensions or the color of the walls. It is about how you feel when you walk through the front door. And the way you can instantly envision your life unfolding there.

This is about more than real estate. It is about your life and your dreams.

Welcome to Northern Virginia Metro Homes, where experience and superior knowledge, combined with an ethical approach to each transaction, provides you with a path to buying your dream home or assisting in selling your current home.

Different by design

At Northern Virginia Metro Homes we want to make your real estate experience one that you can tell all your friends about. We understand that each family or individual has its own unique lifestyle and interests. With that in mind, it is our goal to help you find that special home that is right for you.

Do you want to purchase a home?

As your real estate resource, Northern Virginia Metro Homes provides you with the most insightful real estate information for the neighborhoods throughout ArlingtonCounty. Each neighborhood has its own flavor, price characteristics and different home styles. We'll help you understand each so you can make the most informed and financially advantageous decision possible.

Are you planning on selling your home?

Selling a home can be an emotionally trying time or a very exciting one. Our job is to ensure that you have enough solid information so you can make an honest and informed decision based on facts and not hype. Our goal is to get your home sold in the shortest amount of time at the best possible price.

How we can help
Thanks for starting your real estate search with us. This website is full of information for you.

After you have had the chance to review this information, contact me so we can tell you more about how we can help.
We appreciate the opportunity to earn your business.